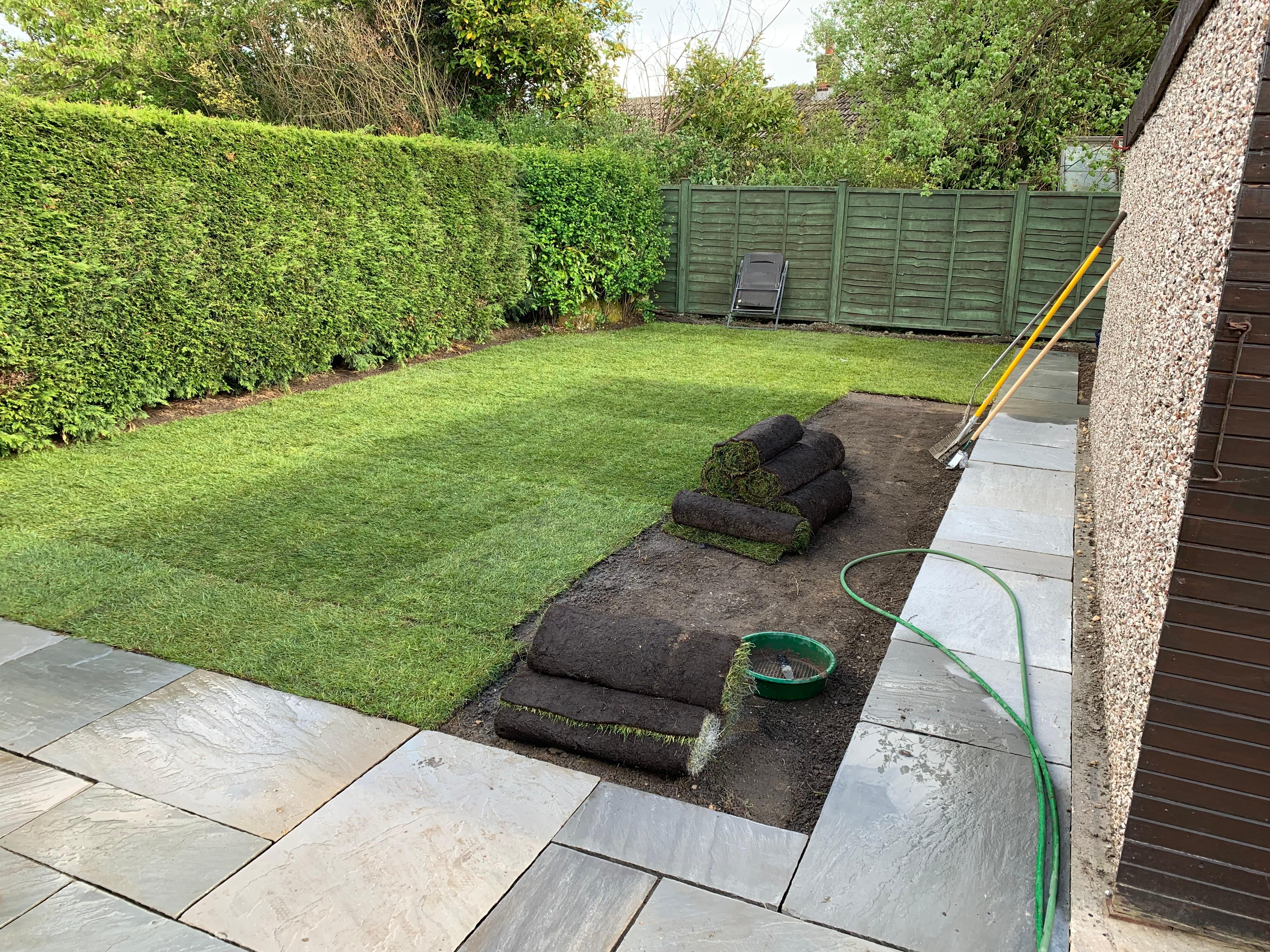 Replacing natural turf with artificial grass might seem like a mammoth task, but it's actually a lot easier than many people think, and it's very possible for you to start enjoying the benefits of a lusciously green and soft synthetic lawn in as little as one day.
The process itself is quite straightforward, but one of the most crucial parts of preparing your garden for a DIY fake grass installation is knowing how to level a garden for artificial grass. If the garden is not level then the fake grass won't sit right, and that can cause problems that could potentially hinder the whole project.
Our professional artificial grass installation team will level out your garden expertly, but if you plan on installing your own artificial lawn, levelling out your existing garden can be one of the more challenging parts of the installation. It sounds simple in the sense that you need to make sure the surface is as smooth and even as possible, but it isn't quite as easy as that.
That's not to say it's a hard task as such, but you need to be aware of the process in order to prevent the likelihood of mistakes. To help you, we've put together this guide on how to level gardens for artificial grass which is what our team use when they begin the installation process.
Levelling Out Earth
If you're installing artificial grass in place of a natural lawn, once you've removed the grass, you'll be left with earth underneath. Depending on the age of your house, the earth should be settled and compacted. New-build gardens can sometimes be patchy and take a few years for the earth to settle, so there might be movement which is why it's all the more important to use a suitable sub-base.
Before you install a sub-base, though, you'll need to make sure the earth is level. Where possible, make sure you remove any large bumps, areas of soil and stones/rocks that are making the surface bumpy. The smoother the better.
Once you have removed the grass and the earth is as flat and as smooth as it can be, you can move on to the sub-base installation. A sub-base is a layer of aggregates that is installed across the earth before you lay the fake grass. It ensures that the ground below the grass is compact, stable and unlikely to move after the grass has been installed.
Most gardens will have compacted soil that is compatible with a crushed granite sub-base, but new-build gardens will require MOT Type 1, which is used when the soil has not yet had time to compact. It can be installed at a greater depth than the crushed granite stone and is a good option for those looking to level out flower beds and fishponds in anticipation of artificial grass being laid over the top.
Levelling Out Concrete/Pavement
It is possible to lay artificial lawn over the top of concrete and, in most cases, it should be somewhat easier since there's no turf to uproot and the surface should already be smooth and even. You will still need a sub-base to ensure it's entirely level. For tarmac or concrete if not level, we recommend a granite sub-base still but fastened with a membrane to stop it moving. If the area is flat, we would still recommend our 18mm Lawnflex underlay to aid in the drainage.
For more information on sub-bases, please read our guide on selecting the right sub-base for artificial lawn.
Laying Artificial Lawn on Uneven Ground
It's possible to lay artificial grass on an uneven surface, but it is never recommended because the risk of visible joins and damage caused through poor drainage can ruin artificial grass and make the investment redundant.
We recognize that not every garden is lovely and flat. If your garden is sloped, we would recommend hiring a professional installation team to complete the process for the best possible results. We install artificial lawn in Greater London, Kent, Surrey and Essex.
If you have uneven ground, you risk water pooling in certain areas which can reduce the lifespan of your fake lawn. You also risk the joins not lining up which will not only look unsightly, it can also be a trip hazard. If the seams do line up but the centre of the ground is not even, someone could fall over a dip and hurt themselves. There's also the added risk of weeds coming through if no weed membrane has been installed.
Find Out More
Once the ground is level, your artificial grass installation should be straightforward. Read our DIY installation guide for more information on the next steps. Alternatively, if you feel like you'd rather have a professional do it and you live within our catchment area, request an installation quote online, or call us on 01474 364 320 to speak to a member of the team