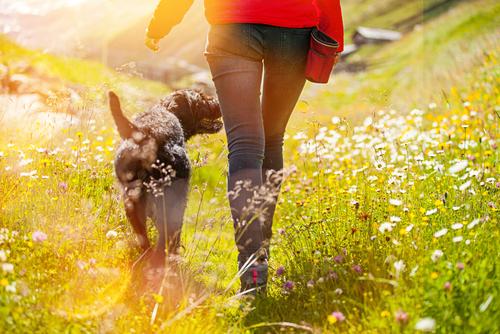 As we are celebrating Great Outdoors Month throughout June, we thought we would deliver some of our favourite ideas on how to reacquaint with nature.
With the summer well and truly in full swing, June presents us with ample opportunity to turn the television off, shut down the computer and head outside.
Whether your idea of enjoying the great outdoors is sitting out in the garden with the feel of an artificial lawn between your toes or setting off on an adventure, we are sure that you can take some inspiration from our suggestions below.
Walks
Long walks in the park, or countryside, is a favourite for those that are keen to enjoy the sunshine while feeling the light breeze across their face. Heading out for a walk with friends and family is not only good for your physical health but also offers you the chance to turn off from the hassle of your usual daily tasks.
BBQ
Who doesn't love the smell of food cooking on the barbeque? In Britain, it is almost a tradition that the first sunny weekend of the year must be accompanied with a BBQ. Food is always best served fresh off the grill, and can be enjoyed either on a park bench, sat on a lusciously green artificial lawn or with everyone gathered around your garden furniture.
Gardening
This is the best time of the year to begin planting flowers, so garden lovers should already be in full swing in June. For those with young children, this is a great opportunity to teach them about planting, with sunflowers being an obvious favourite at this time of year.
Fishing
For those that tackle life with more of a laid back approach, fishing is the perfect hobby. Whether you fish solo or as part of a group, fishing is all about taking in the great outdoors, as well as catching as big a fish as possible!
Golf
If fishing isn't quite your bag, but you still want to take things relatively easy, golf could be right up your street. Whether you sign up with a club or install your own private putting green with artificial grass, you might find that you can have a lot of fun with a golf club in hand.
At ALC, we believe that installing an artificial lawn will help anyone to better enjoy their garden. For more information on our surfaces and how you could benefit, please call the team on 01474 364320 today.