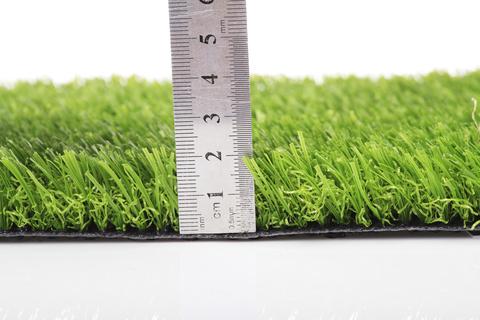 Over the decades, there have been numerous inventions that have impacted people's lives. Take mobile phones, for example. There is no doubt that smartphones, in particular, have revolutionised how people go about their daily lives. Today, it's not just a phone; it's a calendar, camera, even calorie counter, all in one.
Moving away from mobile technology now though, another invention has changed the way people care for their lawns and, more importantly, how they view their homes; this innovation is artificial grass.
Whilst some still prefer a natural landscape out of their bedroom window, others are keen on swapping their organic lawns for an artificial alternative. However, it isn't just homeowners benefiting from this unique surface, as its popularity is growing in the commercial sector too.
Playgrounds and even stadiums are now sporting artificial grass, thanks to its low maintenance and all-green, all-year promise. This isn't to forget public spaces, which also add to their aesthetics with this surface, something ALC has noticed over the years.
For homeowners though, arguably one of the biggest advantages of fake grass is that they don't have to take up mowing duty every weekend. Not only has it freed up their Sunday afternoon to spend time with the family or soak up the sun as we wait for summer, but it is one less stress to worry about.
No more will you have to panic about last minute adjustments to the gardens when your neighbours or friends come to visit, nor will you be tempted to pay someone to mow the lawn for you, potentially saving you money in the long-run.
This isn't all though, as fake grass lawns are also efficient when it comes to water usage. They do not require proper watering; all they need is a wash down from time to time to clear any debris that may have collected on your lawn.
Plus, if you don't find yourself too DIY-savvy, you don't need to worry about laying the lawn yourself, as our team of artificial grass installers will do this for you at a fair cost.
So, enter the age of the no-mow lawn today with the Artificial Lawn Company, and experience the benefits that a pristine artificial turf can offer.