In the deep, dark cold of the wintertime, letting children out on the playground carries a range of risks. Slips. Falls. Injuries of many different kinds. These concerns tend to turn playgrounds and playing fields into barren wastelands of inactivity throughout the year, whenever a spot of bad weather arrives.
However, this does not have to be the case. Artificial grass doesn't just provide a viable alternative. It provides peace of mind through safety, time and money through practicality, and everyday ease through cleanliness.
It's Practical
While upfront costs may seem high, the savings that emerge from artificial grass' eminent practicality last on and on across the surface's lifespan. With no growth-related care to worry about, groundskeepers can focus less on time-intensive tasks like mowing, watering, and fertilising, and redirect their attention to alternative tasks.
Even the rain won't be able to keep the kids inside as artificial grass' inbuilt drainage system takes swift and decisive action to completely clear away any excess moisture. Kids will forget about the weather and will love being outside running around on the playground or playing field.
It's Safe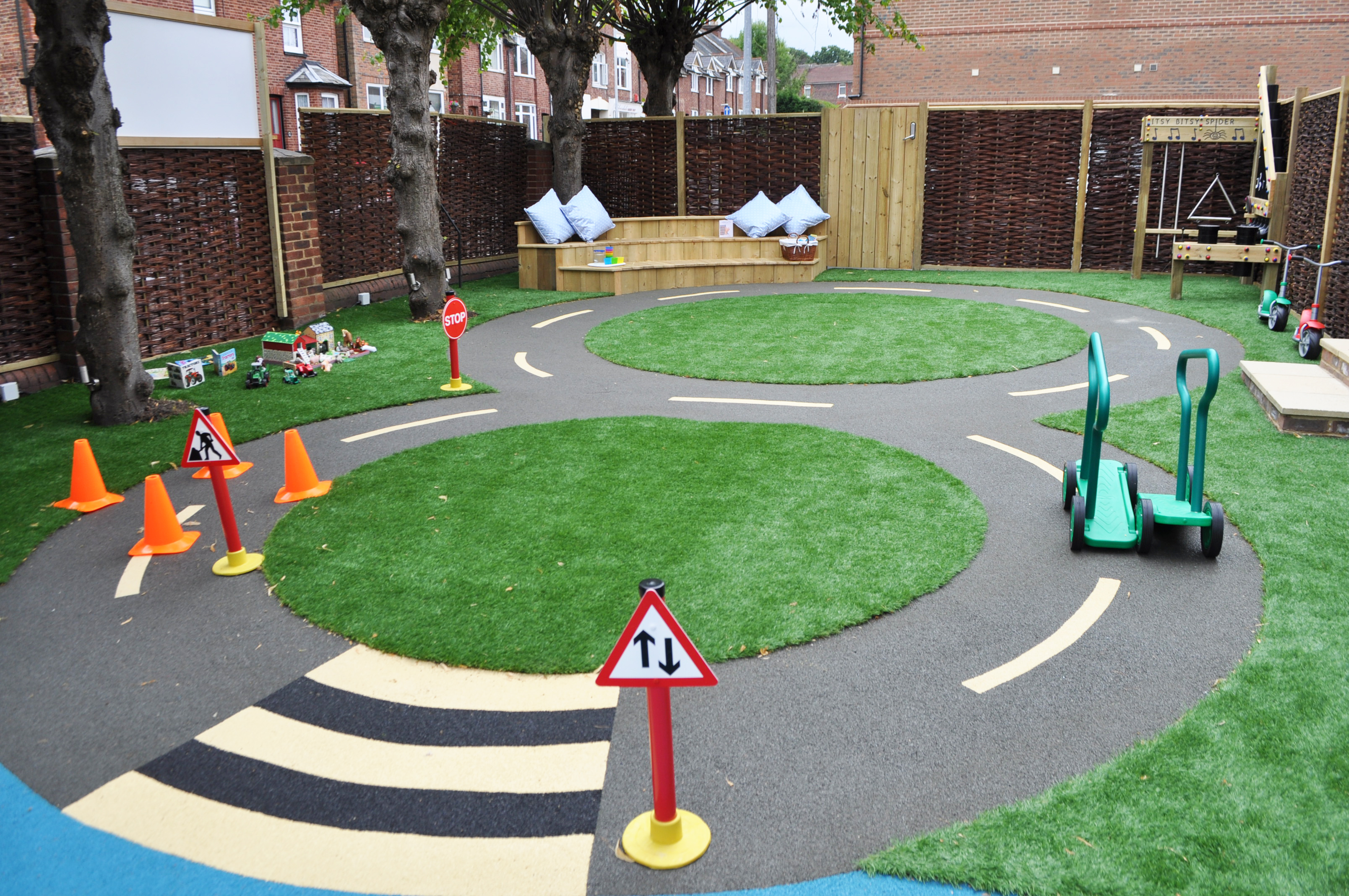 Clumsiness is natural for children. They're constantly growing and changing, and there's the very real possibility that between when they wake up and when they go to sleep, their legs will not be the same length! Consequently, they can slip, trip, and fall onto or over anything and everything.
It can be difficult to ensure that kids stay safe when in the playground. Concrete, stone, and other harsh surfaces are deeply unforgiving. Grazes and cuts are commonplace, and will need to be washed thoroughly to remove grit and dirt.
However, artificial grass provides one less thing to worry about. An impact-absorbing Grassflex underlay acts as the perfect protection against any hard falls, trips, or other commonplace childhood calamities. With a fully-certified 1.5 critical metre fall height, parents, teachers, and guardians of all kinds can rest easy. After all, child safety is the most important thing when it comes to the playground environment.
It's Clean
Bad weather doesn't just bring the dangers of slipping and sliding. The lure of the playing field also brings the everyday terror of the muddy pitch, the unclean boots, and the browned and cracking PE kit. With artificial grass, though, this is something you need not concern yourself with.
Artificial grass requires no soil. No soil means no mud. No mud means no bashing the boots together, cleaner PE kit, cleaner kids, and no messy footprints in school, the sports hall, or the hallway back home after practice.
Still Worried about Artificial Grass Prices?
The price of artificial grass is increasingly less than the price of care and equipment that needs to be used on regular grass, and it also saves so much time. It will last considerably longer and won't need even half as much care.
Although it might cost you now, it will provide endless hours of fun for the children, all whilst keeping them safe. Also, always remember – the safety and security of children is ultimately priceless.
If you would like to learn more, or you are interested in installing artificial grass in your school, sports centre, or home, and need more information, please call us on 01474 364320. Alternatively, you can email us at sales@artificiallawn.co.uk