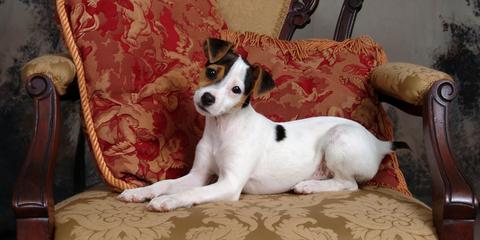 We all love to treat our pets to a little pamper session every now and again, but would you go as far as booking them into a spa hotel just for dogs?

Complete with a fully equipped spa, heated floors and artificial grass for dogs, a spa hotel located in Scotland has gone the extra mile for our pups. Named Bellslea Hills Pet Hotel and Spa, the hotel itself is said to reflect the Beverley Hills lifestyle, with an added touch of Hollywood for special effect, according to staff.

It also has a dedicated play space, complete with false grass, so our pups can have the time of their life running around and enjoying an almost au natural setting. In addition, for £29 per day, man's best friend can enjoy all of this and a miniature pool; it really is luxury at its best!

According to Travel AOL, the spa hotel is managed by Will Aitken, alongside his mother, and he has high hopes that whilst pet owners enjoy a relaxing holiday away, their pups can enjoy an equally brilliant trip at the hotel.

For those that are missing their pets though, the rooms are equipped with special TVs that enable owners to chat to their pets regularly, reassuring them that their holiday is just as great as their pets'!

On top of all this, pups and older dogs alike can enjoy lovely meals, tailored to their preferred tastes; whether that is straight-out-of-the-can dog food or something a little more fancy.

Will Aitken commented: "I've had animals all my life. Horses, dogs, cats, cows, you name it, so it's something I'm quite familiar with, and I thought it was something I'd really enjoy doing."

"It's a state-of-the-art establishment, one of the first of its kind as far as we're aware, for people who are willing to pamper their pooches. We've never seen anything like this. Other dog kennels out there are not up to this standard."

"Each suite is all tiled, with 75% heated flooring, and there's 25% there for a wee cold spot if the dogs like to cool down a wee bit."

"They also have TVs if they want to watch daytime television. It also has a log fireplace that crackles away, just to give a bit more of a warm effect."

"There's also a webcam in each so that if you're lying on a beach in Hawaii or skiing in the Alps, you can log onto our server and check in on your dog."

So, would you pamper your pup whilst you enjoy the hot sands of the Bahamas or the beauty of Florence, Italy? View our homepage for more useful information now.