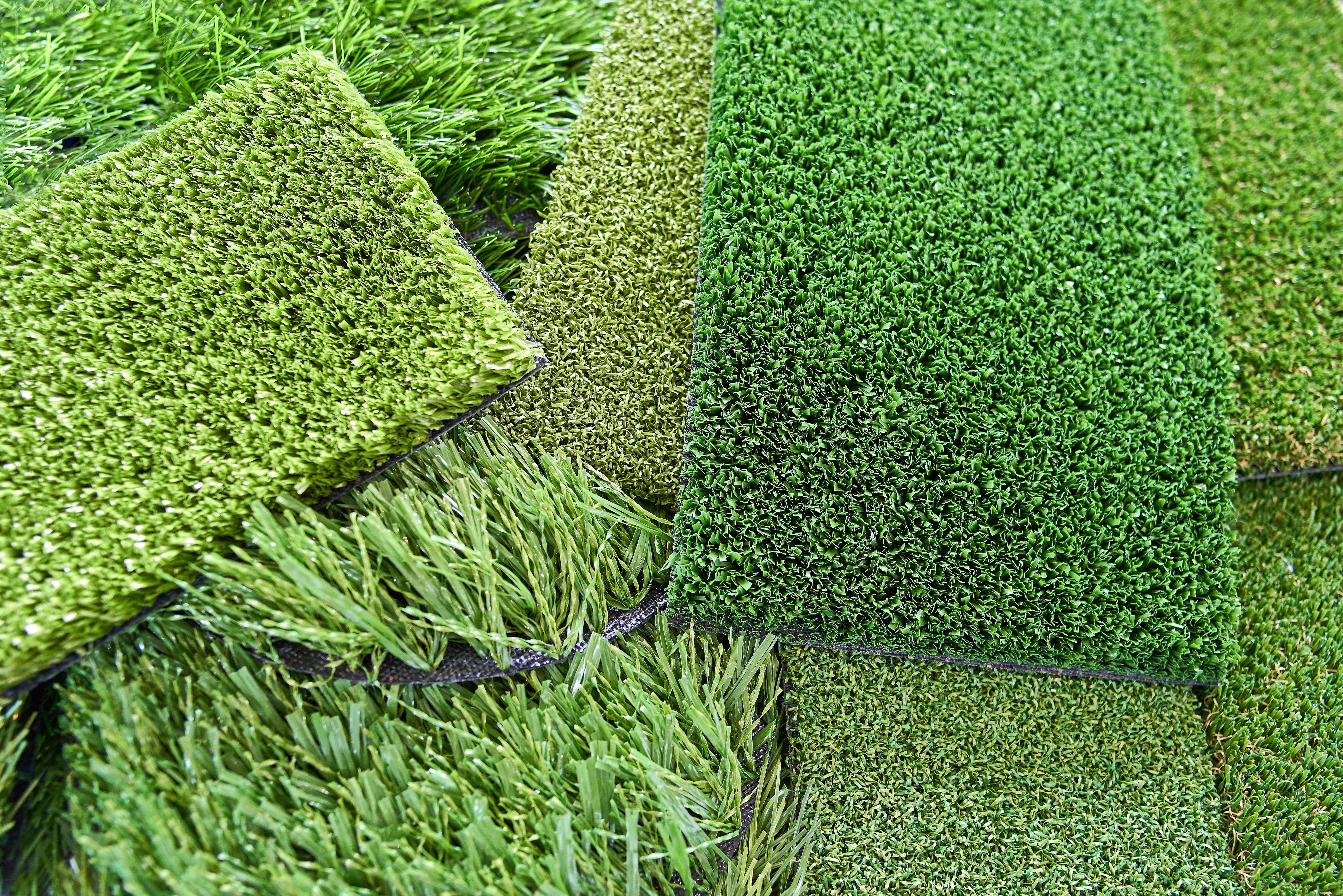 When you make the decision to upgrade your outdoor space with an artificial lawn, you're committing to making a relatively large purchase that will have the capability of remaining in place for upwards of 12-15 years. At a glance, it might seem like all fake grasses are the same, but not all artificial lawns are created equal, with a vast disparity in quality across the market.
In fact, many of the solutions we stock are suited to specific environments and uses so that longevity is maximised depending on your individual needs. This means it's essential that you choose the right lawn for your space, but how exactly do you go about finding the best solution?
Lawn Location
Before you commit to buying the first synthetic turf you see, you need to consider where you intend on using it. One of the many benefits of artificial lawns is that they can be used just about anywhere. Certain locations will generate more footfall and use, though, meaning a more durable solution needs to be sought out.
Some examples of where you can use fake grass include:
Domestic gardens (front and back)

Nursery and school playgrounds or activity parks

Sports facilities (golf courses, football pitches and hockey courts etc...)

Exhibition stands and trade show booths

Pet kennels/groomers/daycare centres

Retail displays (shop windows and in-store areas)
The type of grass you would use at a pet groomers is not the same as what you would use in a retail display, and an artificial grass golf course solution will differ from domestic garden fake grass. To help make things easier, we've put together our top suggestions for the best fake grass options to use in the areas listed above:
Domestic gardens – Active Lawn, Comfort Lawn, Supreme Lawn, Landscape Lawn, Luxury Lawn and Easy Lawn

Exhibition stands and trade show booths – Easy Lawn, Landscape Lawn

Pet kennels/groomers/daycare centres – Pedigree Grass, Active Lawn and Landscape Lawn

Nursery/school playgrounds – Active Lawn, Landscape Lawn

Retail displays – Easy Lawn, Landscape Lawn

Sports facilities – Landscape Lawn, Pedigree Grass, Active Lawn, Golf Prograss and Golf Tee Turf
Budget
The next thing you need to think about when you are choosing an artificial lawn is your budget. For domestic lawns, there are lots of options available, so it could very well be the budget that ends up being the deciding factor.
The cost of an artificial lawn can be broken down into three main parts: the price of the lawn, the price of preparing your existing lawn, and the price of installing the lawn. Although the cost of our artificial lawns varies from type to type, you are guaranteed exceptional quality each time.
We realise that artificial lawn can be expensive, and that's why we offer a 0% interest finance option to help you offset the cost. This means the budget is less restrictive than if you were to buy it outright, although the overall price will still need to be considered.
Usage
Next, you need to consider the use of your lawn – especially in the case of domestic gardens. All of our grasses are top quality and manufactured in Europe with shaped yarns and reflex fibers. That being said if you expect your lawn to receive light usage with minimal footfall and next to no furniture being placed on top of it, you don't need such a durable and hardwearing option. Our Comfort and Supreme Lawns are good options for light usage that look amazing and have a soft feel.
In comparison, if you have pets and a young family who love to spend a lot of time outdoors, the Active, Luxury and Landscape lawns are a great choice. The Active Lawn in particular is a great option as it has W-shaped fibres which allow it to instantly spring back into position, so it can easily withstand tiny feet and garden toys. The others don't have quite as amazing spring but are still highly durable, so it depends on the color, shade and style of grass you're looking for.
Finish
The final main thing you need to think about when picking the best artificial grass for your space is the finish. Our range of grasses each has a different finish, with pile lengths ranging from 25mm on the Easy Lawn to 45mm on the Supreme Lawn. If you prefer the look of shorter, freshly cut grass, a shorter pile length will be the best solution. Alternatively, if you like the look of longer blades of grass that gently blow in the wind, you'll want a higher pile length. Our most realistic lawn options are the Supreme and Landscape lawns which will truly trick the neighbors in thinking your grass is real! However, if you're looking for a 'wow' finish, our bright and vibrant Luxury lawn is an excellent choice.
Our grasses also have different colour shades, allowing you to select a shade that suits your taste and your space. From two-tone to four tone colour mixes, there's something for everyone.
Find Out More
Hopefully, this guide has helped clarify everything you need to know about choosing artificial grass. If you require further information, please have a read of our complete buyers guide. Alternatively, contact us and speak to a member of the team who will be best placed to advise you further.