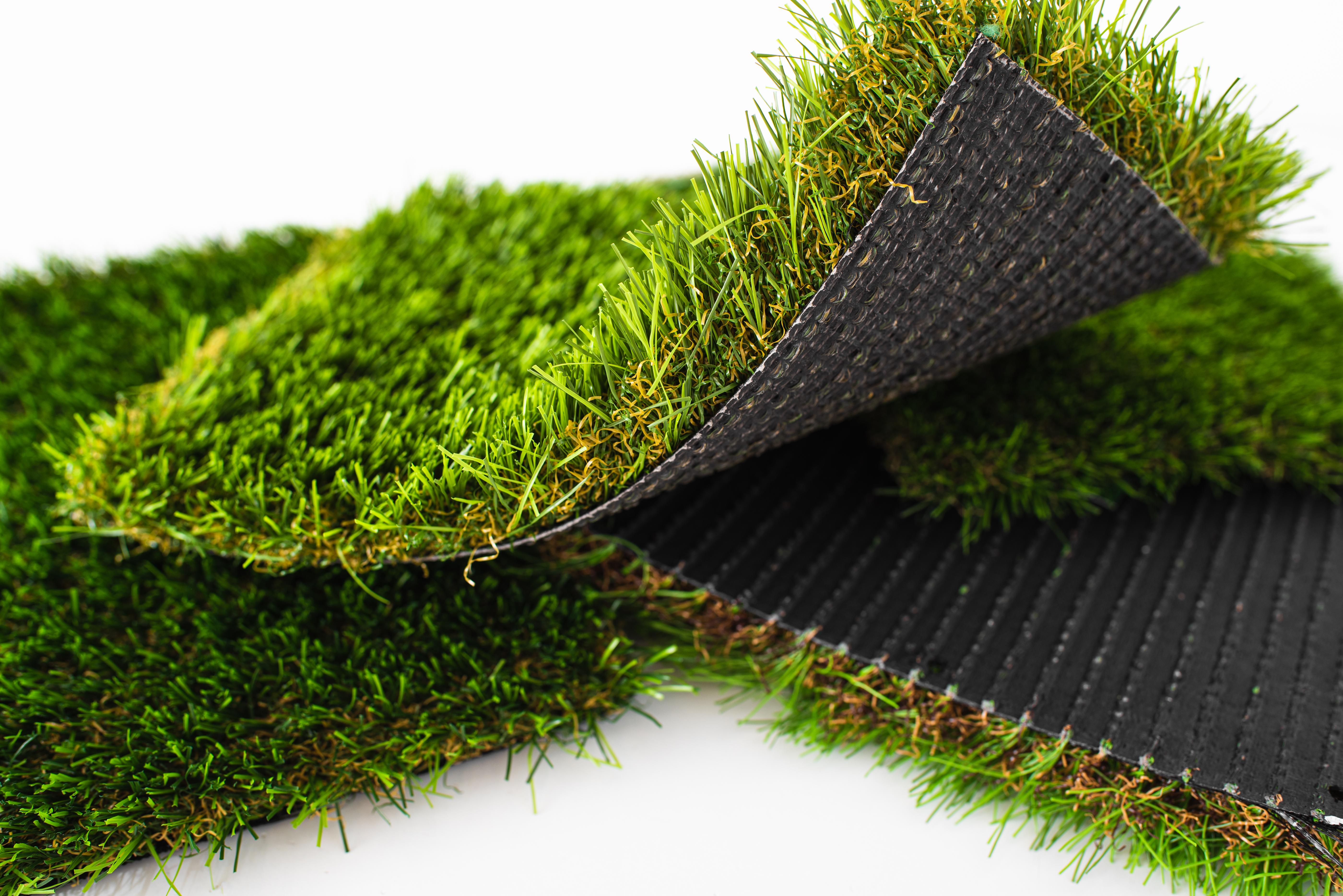 After a long year and a bit, the country is finally returning to normality, meaning exhibitions will soon be back up and running.
As an exhibitor, creating an aesthetically pleasing stand is crucial to enticing potential clients, and if they are visiting a stand with some natural surroundings with a welcoming environment, they are undoubtedly going to feel more at ease.
Whether you are in a large indoor arena or in an outside space, this is something that can be difficult to achieve – especially when stalls can often be tight on space.
If you want to create something unique and stand out from your competitors, laying an artificial grass display could be the key differential.
This same principle is something that can be adopted by anyone with a window display. With artificial grass being hard-wearing and durable, not only will you get good use from your grass giving you a good return on investment, it will also give you a great working space to showcase your goods.
Here, we give you a guide to creating the perfect exhibition stand or window display.
Creating a Visually Enticing Exhibition Stand
Before you begin setting up your exhibition stand, it is recommended you set yourself some goals. What are you hoping to achieve from your stand? What message are you hoping to convey to potential clients?
Creating an exhibition stand that promotes your company's products or service and that accurately portrays your core values goes a long way to being successful at a trade show.
Once you have set your goals you can then look at designing your stand, and using alternative materials can be an effective tool when looking to be different.
More often than not, when setting up your exhibition stand in a trade hall - or even outside - it will be impractical to create a space using real grass, which is where artificial grass can make a big impact.
By laying an area of artificial grass or creating a grass display border, you can look to enhance brand awareness by creating a memorable environment for your clients, making you stand out from the rest of the crowd.
Aside from boosting brand awareness and sales, using an artificial grass also carries practical and logistical benefits, too.
Whilst it can often be impractical to use real grass, with artificial grass you can simply roll it up and transport it from exhibition to exhibition, all whilst retaining the realistic properties of synthetic grass.
How to Effectively Set Up Your Window Display
A window display is a prime opportunity to showcase your products in an attractive fashion in order to drive customers through your door and boost your sales.
In 2015, a study by Microsoft researchers in Canada found that thanks to the ever-increasing digital environment we live in, the average attention span of the human brain is now eight seconds – a shorter attention span than the average goldfish.
Creating something visually striking enough to draw the eye of a passer-by will go some way to combatting the shortened attention span, giving you more time to showcase your business to prospective customers. To achieve this, using bold shapes and colours can be useful.
When setting up a window display, it is often recommended to create a story. If your window display has a narrative it will lead to a more focused and driven outcome. For instance, if you are setting up your shop window for Easter, it might be worth considering a specific theme within that subject area to tailor your window around.
By introducing artificial grass for shop displays, you can seek to create a miniature garden which can be a great method of taking the customer out of the commercial environment and into a more warm and welcoming setting, enabling them to feel more comfortable and receptive.
Additionally, you can use it to cover shelves and walls, or even use it as a carpet to make sure your display stands out.
This can also work for stallholders, and by using market stall display grass you can create a more bespoke stand to entice customers.
What Types of Artificial Grass Do We Recommend Using?
Here at the Artificial Lawn Company, we offer three different types of artificial grass that prove most popular for exhibitions and window display purposes:
Pedigree Lawn

Easy Lawn

Landscape
The Pedigree Lawn is used every year in the Main Arena at Crufts and also at the Discover Dogs show. This provides an inexpensive way of creating a luxurious feel. Its 15mm curled pile length features great low maintenance properties and comes in rolls of either 2m or 4m widths. Olive green in colour, it makes for a great option for your indoor or outdoor flooring requirements.
Our Easy Lawn is another cost-effective variety which can be used in your exhibition stand or window display. With a slightly different pile length to the Pedigree Lawn – 25mm in length – the Easy Lawn features a mix of straight and curled pile in a three-tone colour mix, offering a close look to natural grass. Again, it comes in either a 2m or a 4m width.
If you are looking for a more a natural look that you cannot go wrong with, take a look at our 30mm Lansdcape Lawn. It has a two tone colour mix, and with a straight and curled pile, it mimics the look and feel of a natural lawn. That, along with its C-shaped memory fibres, make it incredibly durable and with an excellent reflex.
All options can be ordered by the metre, allowing you flexibility.
When creating an exhibition stand or a window display, delivering your company's message and products in a memorable and engaging way is crucial to creating brand awareness, and by using artificial grass in your display you will create a welcome and inviting space for your clients.
Buy Artificial Grass for Exhibition Stands
The Artificial Lawn Company boasts over 20 years' experience of supplying and installing synthetic grass for range of purposes, giving you complete confidence when purchasing. We are so confident in our products that we offer a 10-year guarantee.
If you want further information, please contact us.