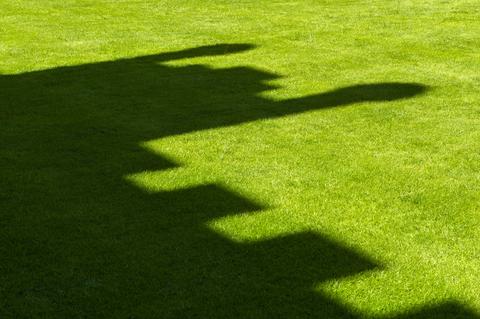 It's unsurprising to find that our little ones have a big imagination, especially when it comes to embarking on grand adventures in fictional lands. You may have already lost your broom for a horse, or perhaps your garden hose has been named a fearful snake, but children nowadays are finding more and more ways to be creative. And one of the ways you can foster ingenuity is with plastic grass.

Yes, that's right! Our range of fake grass can be used for more than just an alternative for your run-down organic lawn. It can transform your garden into a place for quests and play battles between the evil ogres and the fair princess or queen.

So, if your little one wants to become king or queen of the castle and rule over the flowers and teddy bears, why not make the garden their stage?

Read on to find out how you can create a fairy tale in your own garden.

Castle

Every king or queen needs a castle and luckily, there are a few options if you are on a bit of a budget. Firstly, you have the classic plastic castles, ideal for smaller children. These castles are both safe and great for little ones that can't get enough of taking the slide to greet newcomers.

For older children who may be looking for something a little bigger and more impressive though, you have wooden castles. These come in a variety of sizes, shapes and styles, so you can choose one that best suits the dimensions of your garden.

If, however, you want to test your DIY skills and creative mind, you always have the option of creating your very own play castle. For security and stability, it is always best to follow a guide and ensure all screws, bolts and planks are secure for safety purposes.

So, there are three choices for choosing (or building) a castle for your little one. Now, onto the furnishings!

Furnishings and Equipment

After your little one's castle is up and running, it's time to think about furnishing both the castle and its surroundings. For inside the castle, you can use a few sofa cushions, blankets and a tea set to make it a little more homely. Outside though, you can furnish your fake lawn with all sorts; from benches for the queen's people to rest on, to other play equipment like slides and a climbing frame for your little one's adventures!

Little Extras

If you're looking for something that little bit special, why not put together your own fairy tale book? You can either pop their favourite stories inside or make up your own and let them draw the pictures. The book can stay inside the castle, or it may even become their all-time favourite bedtime book!

Alternatively, for something to spruce up the castle's appearance, consider using LED lighting both inside and outside. This will not only add a touch of fairy tale sparkle, but it will also make the castle a practical space when the sun begins to set.

These are just three tips for creating a fairy tale setting. Do you have any others that you would like to add?