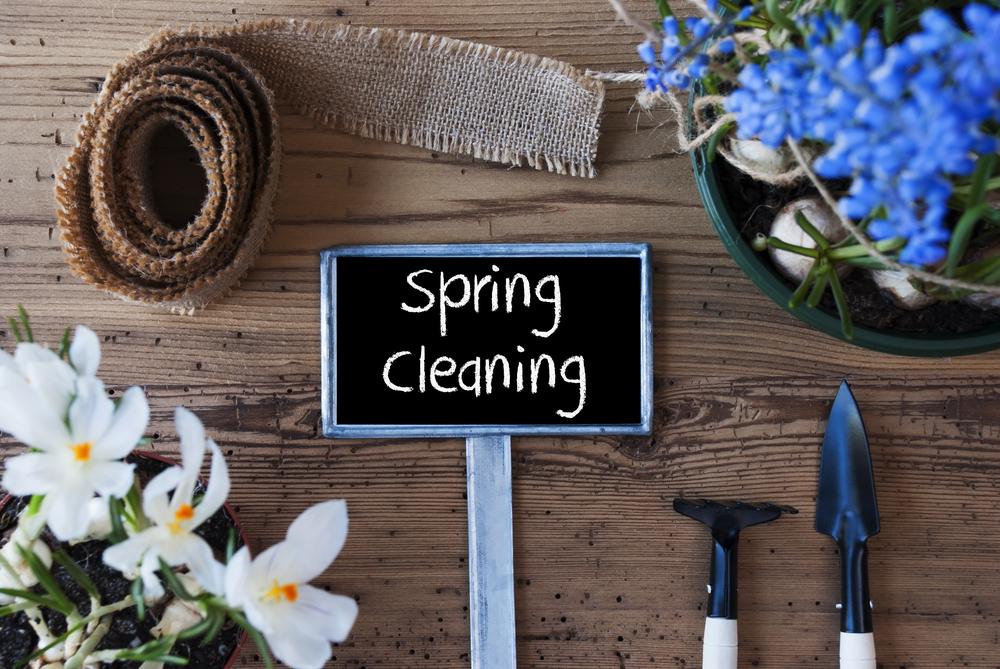 Now spring is here, many people will be looking to cleanse their home with a nice spring clean. However, why just stick to cleaning inside the home? Over the last few months, your garden will have faced some horrendous weather and it may be looking a little worse for wear, which is why it may also need a little TLC and a spring clean.
Your grass will have taken the brunt of the weather so you may want to consider installing artificial grass, but it won't just be the grass you will need to check the condition of, you should also give any flowers and trees a once-over, too. If you're not sure where to start these tips should help you with your garden spring clean.
Have a Clear Up
In the last few months, we have seen high winds, snow, rain and not a lot of sun. Because of the wind, you may find that rubbish and other debris has been blown into your garden. So the first thing you will need to do is to remove this. It won't take long and when all the twigs, leaves and other rubbish is gone you will be able to see the garden more clearly, enabling you to decide what needs doing.
Installing Artificial Grass
With the various weather changes, there will be nothing in your garden worse hit than the grass. It will have taken the full brunt of the cold weather and with that, it may not be looking its best. Of course, you can fix this and let it grow but you will be back in the same position this time next year.
To avoid this never-ending cycle, you may want to consider investing in artificial grass. It's low maintenance, pet and child-friendly and when winter comes and goes, your grass will still be a lusciously green colour.
Replant Flowers and Trees
However, it's not just the grass that will have been affected of the last few months. Your plants and trees may also be looking a little sad. You can try to recover them but they may need replanting in a different area of the garden, especially if they aren't getting enough light.
If they look too bad and beyond repair, it might be best to plant some new flowers and trees. Of course, it will take time for them to grow, but it will be worth it in the end and, alongside your new grass, they will look stunning.
Recoat Any Garden Furniture
This will apply to anyone that didn't place any garden furniture in storage during the winter. As we all know, the elements can be cruel and any furniture left outside will bear the marks from the bitter cold. It could be some rust on the BBQ or peeling paint on any wooden furniture, either way, these are both things that can be fixed, that is if it's not too bad.
You can re-paint any of the furniture and treat any rust on your BBQ so that it's all ready for the coming summer months. But you must remember that if you've invested in artificial grass, the BBQ cannot sit on top of it as it will damage the grass.
Now you know exactly what to do, all that's left is to go and spring clean your garden. Remember your garden is open to the elements so don't be too surprised if there's damage. Try and avoid being in the same position next year by opting for artificial grass and covering any garden furniture and plants. Don't waste your springtime cleaning next year, spend it enjoying your garden.