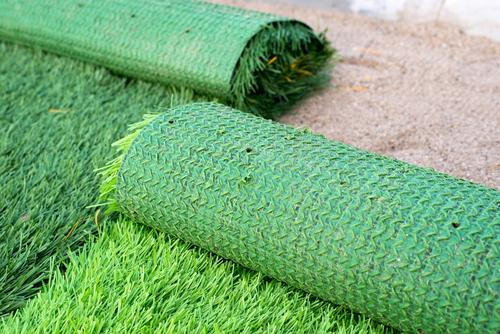 Cheap turf often gets bad press for not looking as good as more expensive brands. However, this is an unfair misconception, as affordable and cheap turf can actually look just as good, if not better, than its more expensive counterparts.
Here at Artificial Lawn Company, we pride ourselves on the high quality of our fake lawns and artificial grass. All of our lawns are made from the very best materials to give your garden the finish it deserves. Each blade of grass is individually brushed into shape to give a realistic feel and lush look to your lawn all year round.
Cheap turf is also an incredibly versatile and adaptable material, meaning that there is a myriad of ways in which you can use fake grass to improve the look of your home and garden with style. Get creative and let your inner designer take over, using artificial grass as the perfect quirky material to add a unique touch to your home or garden.
It's Time for Low-cost Turf to Shine
Replace patchy, yellowed, or dull grass with a lush new lawn of cheap turf. Not only will it look great, but it will also make the entirety of your garden stand out. You will be the envy of your neighbours! Cheap turf is also practical and has many uses in the garden and elsewhere. If you have children or a pet, an artificial lawn will give them plenty of space to run around and have fun in, without the constant worry that your lawn is being damaged in the process. What's more, all of our lawns are fully permeable, meaning that rainwater and any other liquids can easily drain away and won't collect on the surface. Plus, with a little regular TLC, your lawn will look perfect all year round, whatever the weather. Our artificial turf is also ideal for those who like to be active and enjoy playing sports, as the grass can be fitted with a special underlayer to improve bounce and promote safety.
For a more unusual approach, have you considered using cheap turf as an accent feature in your home? Use fake grass to make a statement by using it as a carpet, rug, or even as a substitute for wallpaper on a single wall in a room to create a unique focal point for the room.
If the many varied benefits of our cheap turf and artificial lawns have you convinced, please don't hesitate to get in touch to find out about the services that we can provide.