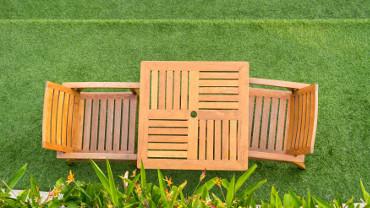 While many businesses claim to have the best products, the lowest prices and exceptional value for money, it is unfortunately not always the case. In order to dig out the gems - the businesses that do deliver the results you are looking for, you have to invest a lot of time researching and investigating; be it online, asking friends or reading reviews.
Here at the Artificial Lawn Company, we are proud of our extensively experienced team of artificial grass installers who provide only the very best products and customer service from start to finish. And we'd like to prove it to you!
The Best Products
When you specialise in a niche market like ours, there is often a lot of competition. We have cultivated and developed our varied range of high quality, synthetic turf to provide our customers with a product that will last, and a product they will love; whatever their needs and circumstance.
As well as this, we have a team of experienced and profession artificial grass installers who can ensure your new lawn is as perfect as the moment it left our premises. They can offer helpful and useful advice and tips for first timers, and on top of this, all of our products come with an eight-year guarantee, just in case the worst does happen.
The Best Service
We are at the forefront of our industry; this is not only due to our fantastic range of products and very competitive prices, but it is also because of our customer service, which is second to none.
Our team are all focused on ensuring your new lawn is fitted to your exact specifications and needs, as well as making sure it looks natural to meet your expectations. Alongside this, they are on hand to offer advice, tips on caring for your lawn and to put your mind at ease with any worries you may have.
Don't just take our word for it, read on to find out what some of our most recent customers have said about us:
"We are delighted with the lawn we purchased from Artificial Lawn Company. It is absolutely superb and looks fantastic. I finally have the garden I always wanted; the children can play outside all year round and it won't create any extra work for me!
A fantastic product, coupled with great customer service – I would highly recommend to anyone!"
For more reviews and testimonials, please click here.
So there you have it, if you're looking for great artificial grass installers, go the ALC way for results you will love!