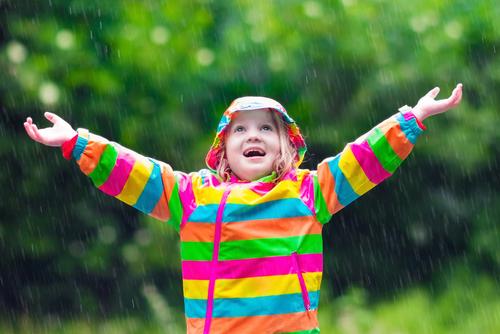 For some people, it isn't autumn until the temperature starts to dip, pumpkin spiced lattes are being sold, and the central heating is (reluctantly) switched on. The process of mourning the warmer weather of summer can often extend right through until winter hits, and then the bad weather blues hit home.
Feeling low at this time of year is perfectly normal, but there are many ways you can combat those negative moods! Staying active in your garden always helps and having the best artificial grass around will ensure that your home shines like a beacon on sunshine on a dreary winter day.
For many, the colder weather can lead to hibernation; cosy nights in with a glass of wine and a film with the family - instead of taking the dog on extensive walks and al fresco dining every night. However, with the nights now getting longer and darker, this can lead to many people feeling a little glum.
Seasonal Affective Disorder affects more people than you might realise, and, believe it or not, one of the biggest ways you can ease the mood is by getting out and about in the fresh air! We have more top tips to help you feel better this autumn and winter.
Now that the flowers in your garden have retreated until spring, your garden can look a little bleak. Find some cold weather favourites such as Pansies, Crocuses and Winter Aconite to brighten up the view from your windows!
Invest in some evergreens to add more life, colour and depth to your outside space
Choose the best artificial grass you can afford to avoid your lawn withering away in the summer and getting overgrown and messy during the colder weather. What's more, it is perfect for the kids and pets, too!
Vitamin D supplements can help to keep you going while you aren't getting as much sunshine as you would like
Make sure you are getting between 7 to 8 hours of sleep per night. Oversleeping can be just as detrimental as not sleeping enough - especially when daylight hours are scarce
Keep gardening; it will help lift your mood in an instant
Keep curtains open for as long as possible, and flood your house with as much natural light as you possibly can
Exercise is important to keep your spirits high - even if it is just a brisk walk with the dog or an hour spent working in the garden
Of course, sometimes SAD can be overwhelming regardless of how hard you fight it. You can read up on other courses of treatment and advice from the NHS, here.
Choosing the Right Grass for Your Needs
If you are considering artificial grass for your garden, it is important to choose the best available for your needs. We have a variety of lawn types available to accommodate your lifestyle - simple and easy lawns, tough and durable, and the highest quality, luxury lawns for that added wow factor!
Want to know more? Give us a call here today on 01474 364320.