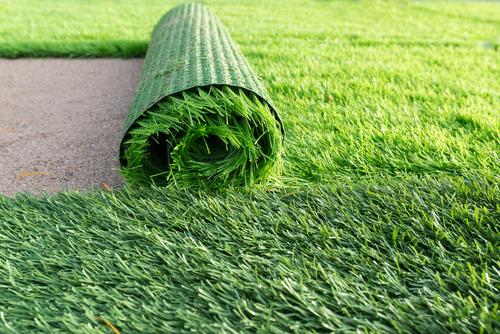 If you are finding that you are already overwhelmed by all of the gardening checklists and garden to-do lists out there, you may be considering a more practical way to enjoy your pristine garden lawn without the need for endless hours of hard garden labour.
Of course, you will be itching to get stuck in so you can sit back, relax and enjoy your new low-maintenance artificial lawn. But before you get carried away and make an impulsive decision, you should carefully consider what is involved and what factors go into picking the perfect patch of grass. Perhaps you are asking what is the best artificial turf to buy? Maybe you're wondering if it really is an easy alternative to traditional living lawn? Whatever your query, check out our ultimate guide to buying artificial grass.
Identify Your Needs
Pets to keep happy? Kids in need of somewhere to have a kickabout? Perhaps you are after an all-hours putting green to practice on, a low-maintenance lifestyle or even a quirky carpet choice. Long before you start your project and start worrying about the details, and even before picking the lawn you want, you need to determine exactly what it is you are getting this new grass for. The type of grip-heavy lawn you would need to golf on is not going to be the same as the full and fluffy luxury lawn you will want for your family garden. So think about the intended purpose and look for the lawn that fits.
Picking the Perfect Lawn
Hands down, this is the biggest decision and most crucial part of the grass-picking process. You need to choose a quality grass that not only meets your requirements but does a great job while looking realistic - albeit without the balding or yellowing patches you'd see on real turf. Your chosen artificial lawn also needs to offer top quality in its design and construction, so be sure to take the following steps:
Do your research. When it comes to finding out where to buy artificial grass you should always research the company and their history, look for reviews, investigate their product range and even call or enquire with them to learn more about how they work. Some companies will offer samples, so be sure to make the most of that offering and order your samples so you can see and feel the style and quality
Compare features. Not all artificial grass is created equal. Some will be buoyant and plush to provide a luxurious full-lawn look that is almost bouncy underfoot. On the other hand, you will also find grasses that are tightly curled and firm so they can provide the kind of stiff and durable surface you would need for a putting green. Some grasses will use higher quality materials, others will not. So make sure to go by more than just its appearance
Opt for the multi-tonal look. One of the key reasons we opt for quality artificial grass is because we want that true to life appearance. To ensure this is the look you get, search for multiple strands which use different shades of green, brown and even gold to create the multi-tonal look you desire
Know the lay of the land. There is an artificial lawn for every occasion, so make sure you pick the right one for your specific setup. Sand-infills are great for flat landscapes but not so much for inclines, where gravity causes the sand infill to roll down the slope over time, leaving the lawn less stable and weighted. Again, do your research and make sure you get the lawn you need.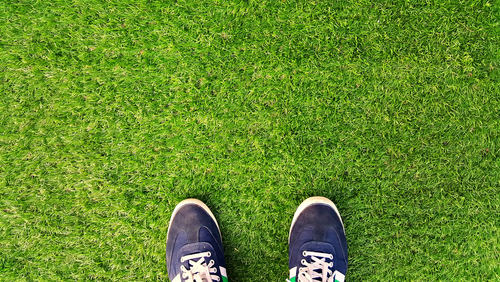 Doing the Maths
Naturally, there are initial costs associated with a new artificial lawn, but there is also plenty in the way of profit when you look at artificial lawn as a long-term investment. With that said, it is always worth doing the maths to see what spend and savings you need to account for.
Initial outlay. The cost of prepping your current garden and purchasing your new artificial grass can mount up, but if you have done your research, you can rest assured that the lawn you are purchasing is worth the investment. Remember! Many a retailer out there will claim to be the 'cheapest place to buy synthetic grass' but you don't have to settle for cheap alone. There are places that will offer quality grass for comparatively cheap, or at least competitive prices - you just have to look and remember that your artificial turf is an investment, not a quick fix for one season. Don't forget to account for fixtures, fittings and any tools you might need
Labour and time.

Installation is a crucial step when it comes to completing your synthetic lawn, but many people forget about it until the project is already underway. It is understandable that you get distracted by great quality products and it is admirable that you commit to a DIY installation, but you need to consider the time and effort a DIY installation will involve. Likewise, if you choose to enlist the help of a trained team of experts, their efficiency and proficiency will certainly save you time. You will also have peace of mind that they will complete the job to a high professional standard. But you still need to budget for the cost of labour; we recommend getting quotes from your shortlisted companies and double checking that all fees are upfront and included in any full and final quote

Ongoing maintenance. Upkeep is another aspect of artificial lawns that people do not always fully understand before undertaking their project. While it is true that an artificial lawn will not require anywhere near the level of care and cost as a real turf garden, it cannot be left to fend for itself unabated. You will need to clear it regularly, using a stiff brush - see this year's top picks here - to get rid of built-up leaves and debris. For heavier soiling, a quick hose-down should be sufficient. However, you will not have to spend hours trimming, strimming and mowing. You won't have to cultivate grass as it battles the weeds, and there won't be any inconsistent patches of brown, yellow, balding or newly sprouted lawn. You just stick to the minimal maintenance schedule and enjoy your pristine artificial lawn all year round
Taking the First Step
So now you've researched the benefits and bonuses of artificial grass in its many varieties, and you are armed with our ultimate guide to buying artificial grass, you can take the first step towards a happier home and garden.
Looking for help installing? Request a quote below.