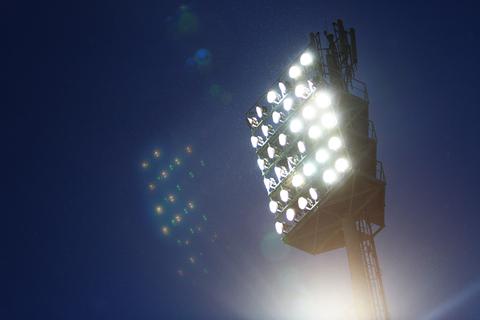 American football is an amazing sport. It's intense. It's fast. It's an adrenaline rush, and it's one of the most watched sports in the world. Over the decades, the game has capitalised on many innovations, like artificial grass and goal line technology. These concepts have made the game more popular and better for the fans, as well as for the players and staff on the field.

Movies about football have also impacted the popularity of the game, and some of them serve as cinematic masterpieces, offering an immense token of appreciation to the game and its associated innovation, such as artificial grass.

Today, all NFL stadiums in the United States, and across the world, sport artificial grass surfaces. These surfaces have also had the spotlight shone on them thanks to the various football movies made.

In today's post, www.artificiallawn.co.uk will look at some of these amazing football movies. These movies have gone on to become box-office successes, and they all carry a message of hope, hard work and believing in your dreams.

Gridiron Gang

This inspirational sports drama features Dwayne Johnson as head coach of a football team that has been made up of juvenile criminals, in an effort to make them responsible citizens. His goal is to help them and teach them important skills like being a team player, believing in hard work and dedication. Both the players and the coach face some tough challenges, but in the end, they prevail. The movie features some amazing clashes between Johnson's football team - the Gridiron Gang - and other rival football teams.

Friday Night Lights

Another great football movie, this one focuses on college level football and depicts the true story of struggling coach Gary Gaines, played by Billy Bob Thornton, who is working with a struggling team. Tasked with the impossible task of leading the team to the season finals, Thornton's character is pushed to the limit. He works with a team plagued by socioeconomic issues like race, segregation, poverty, and rivalry and all the while, he is trying to cope with issues away from the field. With the town locals constantly harassing him and pressuring him to either win or leave town, it's a nerve-wracking movie that will leave you in awe and admiration.

Remember The Titans

Any movie that stars Denzel Washington is bound to be a good one. Remember the Titans is no exception. In fact, you can't have a football movie collection if this movie is not in it. It is an excellent family-friendly football movie. Washington plays Coach Herman Boone, who oversees the T.C. Williams High School football team under a newly designed and integrated program. It is a magical movie in which Washington's character takes a racially diverse team and makes them band together as brothers and teammates. Based on a true story back in 1971, such methods were rare and considered unorthodox, yet it paved the way for great players to make their mark on the game.

The NFL is where it's at for American football because of the great players that played the game, and because of movies like these, which keep reminding people what the game is all about. Be sure to check out these movies, and then get in touch with Artificial Lawn Company for your own patch of artificial turf.