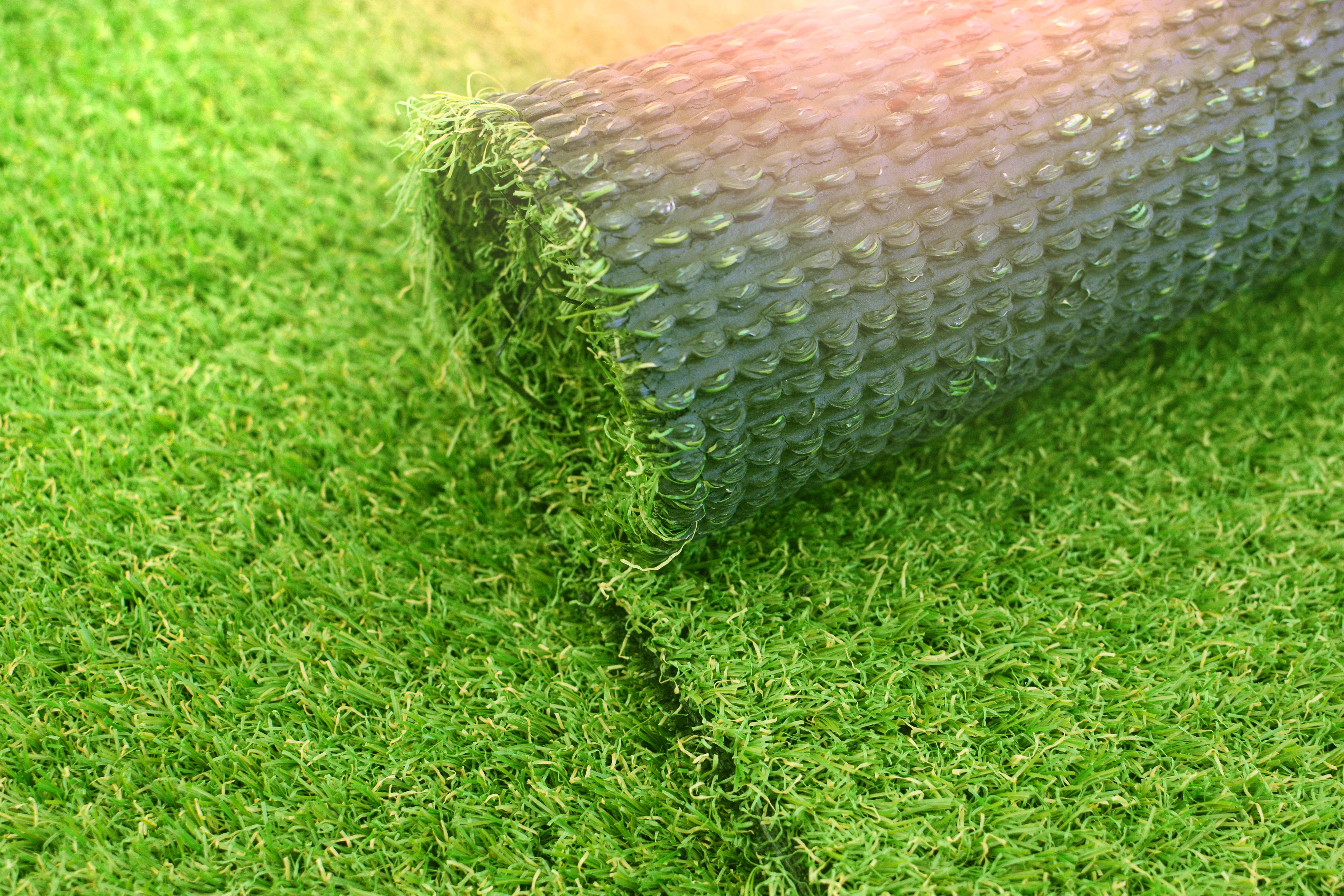 The natural look and feel of artificial grass prove to be alluring for increasing numbers of people looking to revive their gardens and enjoy a lusciously green outdoor space, without the associated maintenance.
As more people look to buy artificial lawn in an effort to experience the benefits of turf-free living, artificial grass installation is a topic that lots of people are beginning to look into.
We always recommend having artificial grass installed by a team of professionals for the very best results, but we acknowledge that some people like to be more hands-on whilst others are working to a tight budget, and so a lot of people will be looking to undertake a DIY installation.
There is a misconception that artificial grass can be simply laid out and glued down like a rug, and whilst it's easy enough to install, it's not quite that easy, hence why we recommend a professional team undertake the task.
One of the trickiest parts about installing synthetic turf is knowing what goes underneath it.
Why is What Goes Under Artificial Grass Important?
What goes under artificial grass greatly affects the final finish of the lawn, so it's essential you get it right. If there are dips in the surface beneath the lawn, it will pit or pool rainwater. If the ground is not level, the grass can move without sufficient fixing/pinning. If the ground is too hard, the lawn will feel like concrete and won't be soft or comfortable to walk on.
Getting the surface underneath artificial grass right is imperative, so to help those on a budget or people who want to be hands-on complete a good DIY artificial grass installation, we've put together this guide on what to put under fake grass.
Preparing the Ground Under Artificial Grass
First thing's first, you need to prepare the ground where the fake grass will be laid. If you are putting an artificial lawn on uneven ground, you will need to begin by levelling the ground. There are a number of reasons why the ground needs to be level, including but not limited to:
Safety – uneven ground is a trip hazard. Fake grass will relax into the shape of the ground beneath; it will adhere to the curvature of what is below. The blades and colour of the lawn can make it harder to see where the dips and gradient changes are, potentially exasperating the risk of trips and falls and, as a result, injury.

Drainage – surface water has a tendency to pool in pits and dips because these are areas that lack drainage. This is not a problem for the grass itself, but it will create an unsightly look and make the lawn more difficult to use during wet weather. The ground beneath the turf needs to be properly levelled. Uneven ground causes water to pool which will make the artificial grass waterlogged and cause aesthetic problems.

Finish – fake grass is supplied in rolls which are laid in a way that creates a seamless finish. A perfect finish relies on an even surface beneath the fake grass. If the ground is uneven, the grass will not align to begin with, making fitting and jointing the grass more difficult. Subsequently, this can look bad and cause a trip hazard.
Subbase
When you have a level surface, you will need to lay a subbase before you lay your lawn. A subbase is designed to prevent movement of the lawn when weight is applied either by furniture being placed on top of it or a person walking on top of it. Subbases also aid water drainage which, as mentioned, goes a long way to ensuring the longevity of your fake grass.
There are different types of subbase available. Knowing which subbase to use will depend largely on the ground you're starting with.
Crushed granite subbase – this is used when fake grass is being laid in an area where real grass was previously, and the ground is already solid. It is also used in areas that are generally even or that have only a few minor lumps and bumps. A crushed granite subbase should be laid as thin as possible when the ground is solid, but typically a 25-50mm layer is required.

Mot Type 1 – this subbase is commonly used when artificial grass is being laid onto soft ground such as newbuild gardens where the ground has not yet settled. It is also used over the top of old flowerbeds, where large plants/trees have been removed, old ponds or any larger changes in level greater than 50mm.Mot Type 1 is laid at a depth of more than 50mm to mitigate the effects of large- scale sinking, but it does need a blinding of the crushed granite stone on top for a flat and free draining finish.
Combining a subbase with an even surface is the most important part of laying artificial grass because it creates the very foundation for your turf to go on top of and will have a direct impact on the overall finish.
What to Put Under Artificial Grass
Once you have a smooth surface to work with, you should think about if you need to add anything else underneath the synthetic grass.
A big part of how to lay artificial grass on tiles, concrete or an otherwise hard surface is making it as soft as possible whilst improving drainage. The best way to achieve this is by laying a shock pad underneath the artificial grass and on top of the existing hard standing, as long as it is already flat. Shock pads can also be used on top of the subbase for areas where you have climbing frames and lots of children will be using them. A shock pad will provide a layer of cushioning that makes the grass feel softer underfoot – like real turf. It will also prevent injury should someone fall as it will absorb the impact from the fall. Shock pads are designed with drainage in mind, perfect for on top of patios and balconies.
Whether you're laying artificial grass on a hard surface or in place of natural turf, we would always recommend putting a weed membrane underneath the fake lawn. This will prevent pesky weeds from poking through and ruining the look of your new artificial lawn.
Summary
If you need any additional help with laying artificial grass, please read our DIY installation guide. For any other artificial grass enquiries, such as choosing the right grass or employing the services of our professional installation team, please don't hesitate to contact us. Alternatively, request product samples or get an installation quote online.