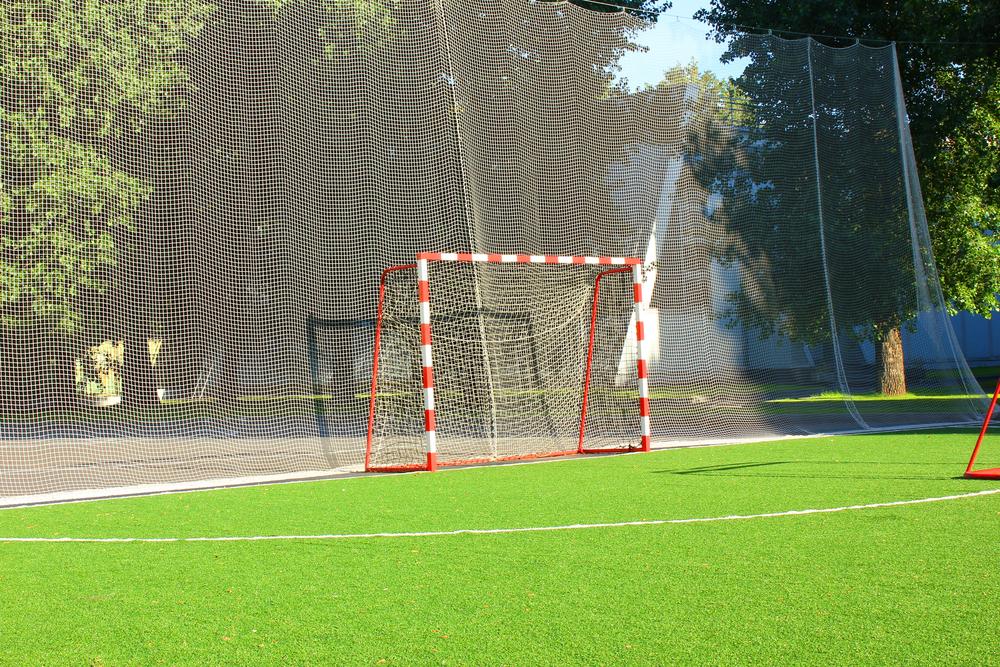 In today's economy, schools are always looking for a way to cut down on costs without having an impact on the quality of education - one such way could be by investing in artificial grass.
Maintaining aesthetically pleasing and, more importantly, safe grass for children to play on can become costly over time. Real grass will require regular mowing, watering and pesticides to keep the surface useable - fake turf requires none of this.
Keeping Schools Safe for Children
Artificial grass is considerably softer than the real thing, meaning that when children play outside at lunchtime or take part in P.E. lessons, the chances of injury are greatly reduced.
Many schools opt to use artificial grass for sports fields for such reasons. Even when our fake turf is used excessively for sport, such as the school's football team, our surface comes with an eight-year guarantee and should last for at least ten years as it is built to withstand prolonged use.
ALC's high-quality artificial grass is accompanied by Grassflex and impact-absorbing underlay with fully-certified 1.5-metre critical fall height, meaning that schools' pastoral offices will have one less thing to worry about.
Keeping Children Clean
So many lunchtimes have been reduced to sitting inside at chess club because the grass is wet and muddy. With an artificial surface, that becomes a thing of the past - following rainfall, a quick brush over the grass will see the turf fit and ready for play.
Just because the heavens have opened doesn't mean that students have to be kept inside. Parents will also not have to worry about school uniforms becoming ruined with grass stains or mud.
As a parent, there is nothing worse than when your child's school trousers are covered in grass stains from the lunchtime kickabout or, worse yet, a brand new white polo P.E. shirt coming home stained green. Making the switch to fake grass will not only keep students clean and safe, it will also keep the parents happy.
Installing Artificial Grass
Installing artificial grass at your school does not have to be a complex task, especially if you are based in London or the south-east of England, where our team will come out and install the surface for you.
Our team will also be more than happy to offer advice on maintaining your new service. Alternatively, you can check out our FAQs on how to care for your fake grass. If you require any more information on transferring across to artificial grass, please contact our friendly team on 01474 364320.