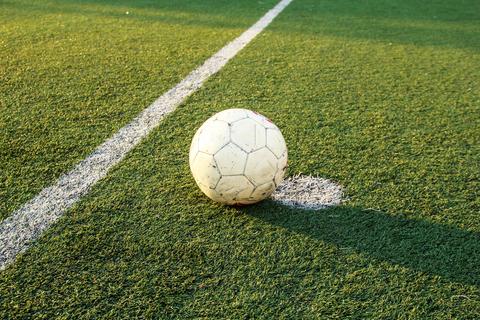 Today, there is enormous focus on fitness and one of the best ways to do just that is by taking up a type of sport. However, aside from the physical gains, why else is sport so important? Well, ALC will answer that question later on in this article.

For now though, let's take a look at some of the most popular sports to date. First of all is of course, football. This unisex sport is a brilliant way of working up a sweat and keeping active, not to mention maintaining high fitness levels. Played on either organic or artificial turf, there is a lot that football can teach us in terms of discipline and training, but we'll touch on that later.

Next, we have cricket. This sport is centred on focus and skill, making it a great sport to take up if you want to improve accuracy and coordination. Like football, it is usually played on fake or real grass.

Our last popular sport is yet another ball game, tennis. Tennis is not only a fun hobby; it also helps to keep players active as well as teach them a new skill.

So, now that we've looked at some of the most popular sports, let's see why sport itself is so important.

Discipline and Routine

Whether you're part of a local team, or you just play for fun, sport can instil discipline and help to keep you in a routine. Staying in a routine is brilliant as your body gets used to the high levels of activity associated with different sports. Similarly, the disciplineassociated with getting out of bed to attend a training session, actually promotes motivation and not just in terms of sports-related hobbies.

A New Skill

It's always great to learn something new and what better way to attain a new skill other than through sport? The best part is though; you don't even have to be a professional in any particular type of sport to gain new skills. Things like coordination, balance, agility and even motivation can all aid development.

Mental Health

A lot of people claim that after an active session, they feel a lot better mentally as well as physically. Well, the truth is, exercise is fantastic for lots of things, including mental health. According to mentalhealth.org, during exercise, chemicals are released that can make us feel fantastic. Other benefits of exercise include a good night's sleep, an evident reduction in stress and even an improved social life.

These are just three of the many reasons why exercise is so important. If you simply don't have time to attend a class or get out and about, why not create a small-scale sports room in your home? This would be perfect for when you want to dedicate even just five minutes of your time to keeping active. You could use artificial turf and specialist equipment to transform your spare room into a sporting haven. Alternatively, you can invest in a few fitness DVD's and use these as a guide. However you decide to exercise, just ensure you put some quality time aside for yourself to stay fit today.