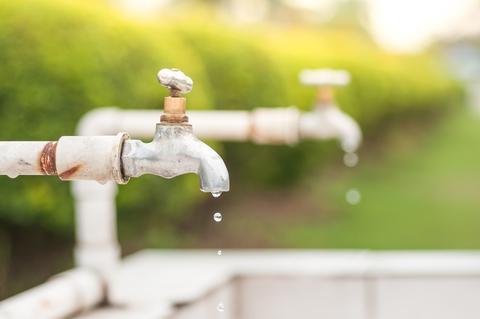 A few years ago, following two of the driest winters on record, 2012 saw the imposition of a hosepipe ban. Subsequently, this ban resulted in twenty million people being affected and losing the use of their hosepipes. The areas that were most affected were the southeast of England and East Anglia. During these dry times, households were hit hard across a number of different areas. Residents in the affected areas were unable to:
Clean a car or private boat
Water plants
Fill or maintain pools, decorative fountains or ponds (unless there were fish in there)
Clean walls, windows, paths, patios or manmade outdoor surfaces (such as decking in the garden).
Residents were however able to water their plants but only through more labour intensive means, such as watering cans. They could also wash their cars, providing they used buckets of water. Failure to comply with the ban meant you ran the risk of being taken to court and fined up to £1000 - enough to bring water to anyone's eyes.
While all the naturally laid lawns withered under the harsh 2012 sun, artificial lawns stood triumphantly. In this article The Artificial Lawn Company (ALC) will explain just why artificial grass is a water shortage warrior.
If we put the two side by side, looking at their advantages and disadvantages, we can establish a much clearer picture of how they both stack up next one another.
Advantages of Natural Grass
Natural grass is environmentally friendly, releasing oxygen into the atmosphere whilst simultaneously absorbing carbon dioxide.
Grass surfaces bring natural beauty to even the dirtiest of areas.
Living natural grass can self-repair and regenerate itself. In addition to this, natural grass fields can (sometimes) last a lifetime providing they get the right amount of water, sunlight and nutrients.
Disadvantages of Natural Grass
Natural grass isn't as hard-wearing as artificial grass.
Natural grass requires considerable upkeep to ensure it stays aesthetically pleasing.
When you factor in water, lawn mowing and lawn care bills, the amount you've spent on your lawn rockets.
Advantages of Artificial Grass
Artificial grass requires less maintenance to keep looking great - that means less water too.
Artificial grass works out a lot cheaper in the long term, due to the fact it doesn't require a concoction of lawn care products to stay healthy and aesthetically pleasing.
Synthetic grass lawns are incredibly hard-wearing, demonstrating a far more durable and yet delicate alternative to natural grass.
Artificial grass can be used in a variety of different environments that natural grass cannot.
The Waterless Warrior
As the drought (coupled with the hosepipe ban) continued to ravage the beauty of natural lawns up and down the country, households with artificial grass lawns enjoyed very little disruption to their gardening activities. The waterless quality of synthetic grass really came into its own - saving residents time, money and distress.
As a result of the hosepipe ban saga, many people saw 2012 as the perfect opportunity to get artificial lawns installed in their gardens and they have never looked back. Summer 2014 has been another long, hot season and lawns have taken a hit once more, though luckily not to the extent of 2012. Nevertheless, artificial grass is a great idea for those who have suffered from dry and brown lawns this summer.
The Artificial Lawn Company is one of the UK's leading suppliers of high-quality and realistic-looking synthetic turf. We're sure we can more than meet all of your artificial grass needs and exceed your expectations. So feel free to get in contact with us to discuss getting an artificial lawn today.