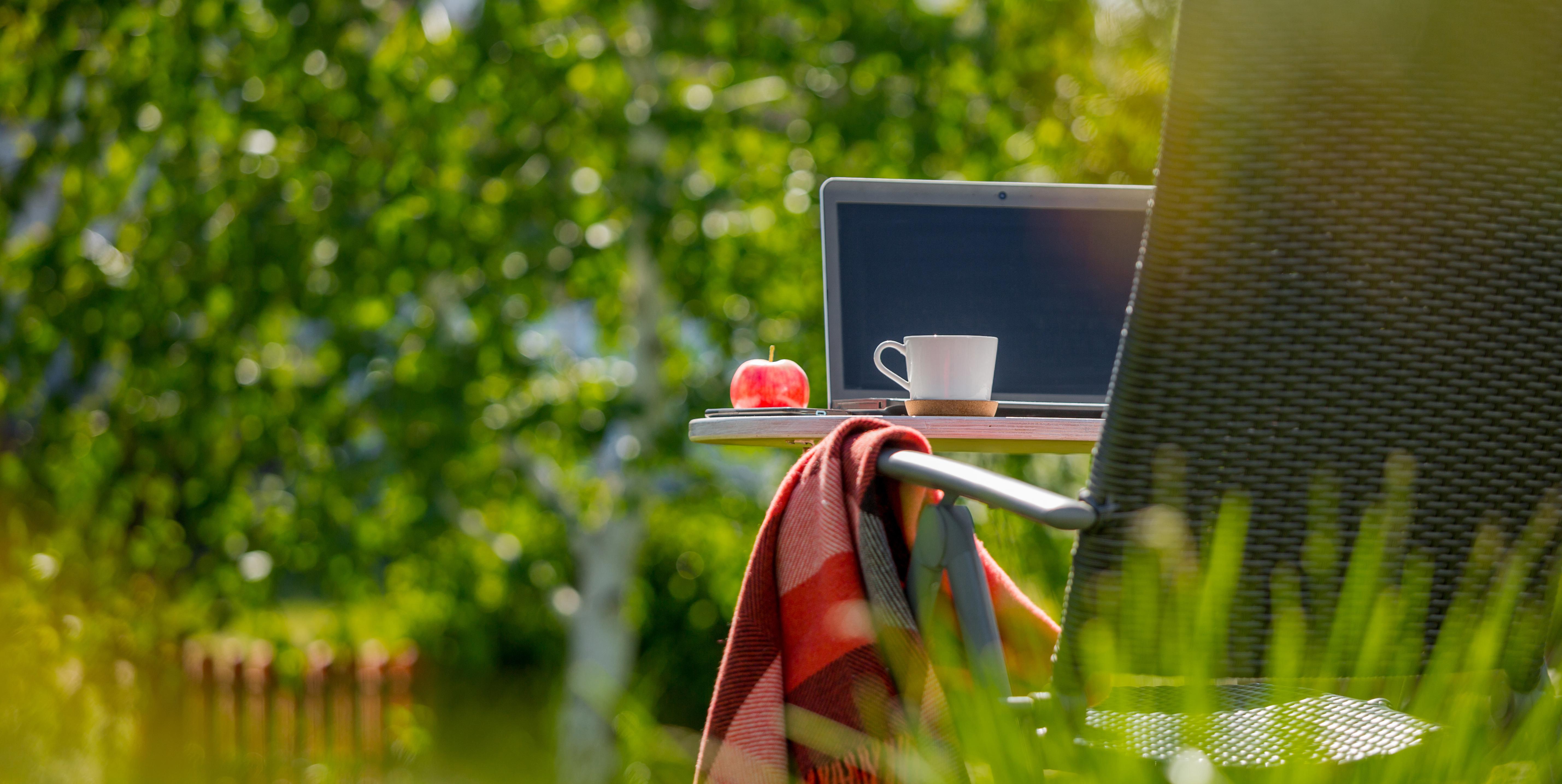 Different people use their gardens for different things. Traditionally, gardens have been used as a place to relax, grow fruit and vegetables, and for children to safely play. Increasingly, more and more people are using their gardens as a place to work, especially as working from home has become more common over recent years.
For people who don't have space in their homes for a home office, creating a garden home office is a great option because you can make the most out of your available space without compromising on living space inside your home. That being said, it can seem like a real struggle to try and work out where to start.
If you're looking to create an outdoor workspace, here are some garden office ideas you might find useful.
Garden Office Pod
Not everyone has a lot of land at the back of their house, but a small garden office can be just as effective as a large one. Garden office pods are the perfect solution for smaller spaces. They're not only sleek and well designed, but they are essentially a complete office in a flatpack box – convenient!
They typically come with insulation, electricity ports, ventilation and sometimes heating, too. They can be slightly more expensive, but if you want a quick self-build garden office, they're a great option. They're not huge, but if you need somewhere quiet to get your work done, garden pods are a good solution.
Garden Office Shed
A lot of people have garden sheds that can easily be transformed into an office. This is a slightly more cost-effective method because you could potentially already have the infrastructure in place, especially if your shed has electricity and/or heating installed.
As long as you have somewhere else to store the contents of your shed, you can easily turn it into a functioning workspace with minimal effort required. A lick of paint, a nice rug, some ergonomic furniture and a couple of knickknacks should be sufficient! Super easy and great for those on a budget.
Greenhouse Garden Office
In the same way that a lot of people already have a shed, many more also already have a greenhouse-style shed. Part shed part greenhouse, this style of outbuilding is most commonly used as a sunroom, so the basic foundations should already be in place in the way of heating, lighting and electricity, not to mention furnishings. If you need a DIY garden office in a pinch, it's worth reconsidering what you use your greenhouse shed for.
Al-Desko
Going al-desko is a bit like going al-fresco. If the costs required to build your own garden office escape you, or if you have a terrace/balcony but still want to work outside, going al-desko is a great option. Essentially, all you need is a dining table or a metal-style desk, and a comfortable chair. You could use your existing outdoor furniture, but do make sure to make the seating comfortable for your posture and general health.
Garden Office Interior
When it comes to a garden office, you need to think about the interior. Firstly, you need to be functional. Ventilation is a must, so that means making sure you either have an integrated ventilation system or that you have windows that you can easily open to let the air circulate.
You then need to think about lighting. A dark garden office with minimal lighting won't be effective and could cause all manner of eyesight issues, not to mention a lack of motivation and decreased morale. If your garden office doesn't have a window, you should look to add bright lighting and paint the interior light colour to maximise the brightness.
A lot of garden offices are wooden, so it's a good idea to make it more homely by adding in artwork and a rug. If you have space, a throw blanket, cushions and plants will make a big impact.
Preparing for an Outdoor Office
When you have decided on your garden office design, you need to think about access. It's not quite as simple as just adding in your structure and going out there every day to work in it – you need to pay attention to access.
Artificial lawn is a great option for those with garden office plans because it eliminates the risks associated with slips, trips and falls. If you're carrying your laptop, notebooks or even your morning coffee to your garden office, the last thing you want is to fall in a dip in the grass and drop all your items on the floor – especially if it's wet outside. That's not to mention the effort required to keep on top of the state of the lawn. If you're transforming your shed into a home office, you might not have room for lawnmowers and garden tools anymore, in which case artificial lawn is a good option.
It's a good idea to have a secure lock on your office door, especially if you're not buying a pod and will be keeping your equipment and important documents in the office. Sensor lights may not go amiss, either.
How Artificial Lawn Company Can Help
Whilst we can't assist you with the actual garden office, we can help you with artificial grass to make your office more accessible. We install artificial grass in Essex, Kent, London and Surrey, so if you're based in those areas and want to overhaul your garden into a functioning yet beautiful workspace, please get in touch.