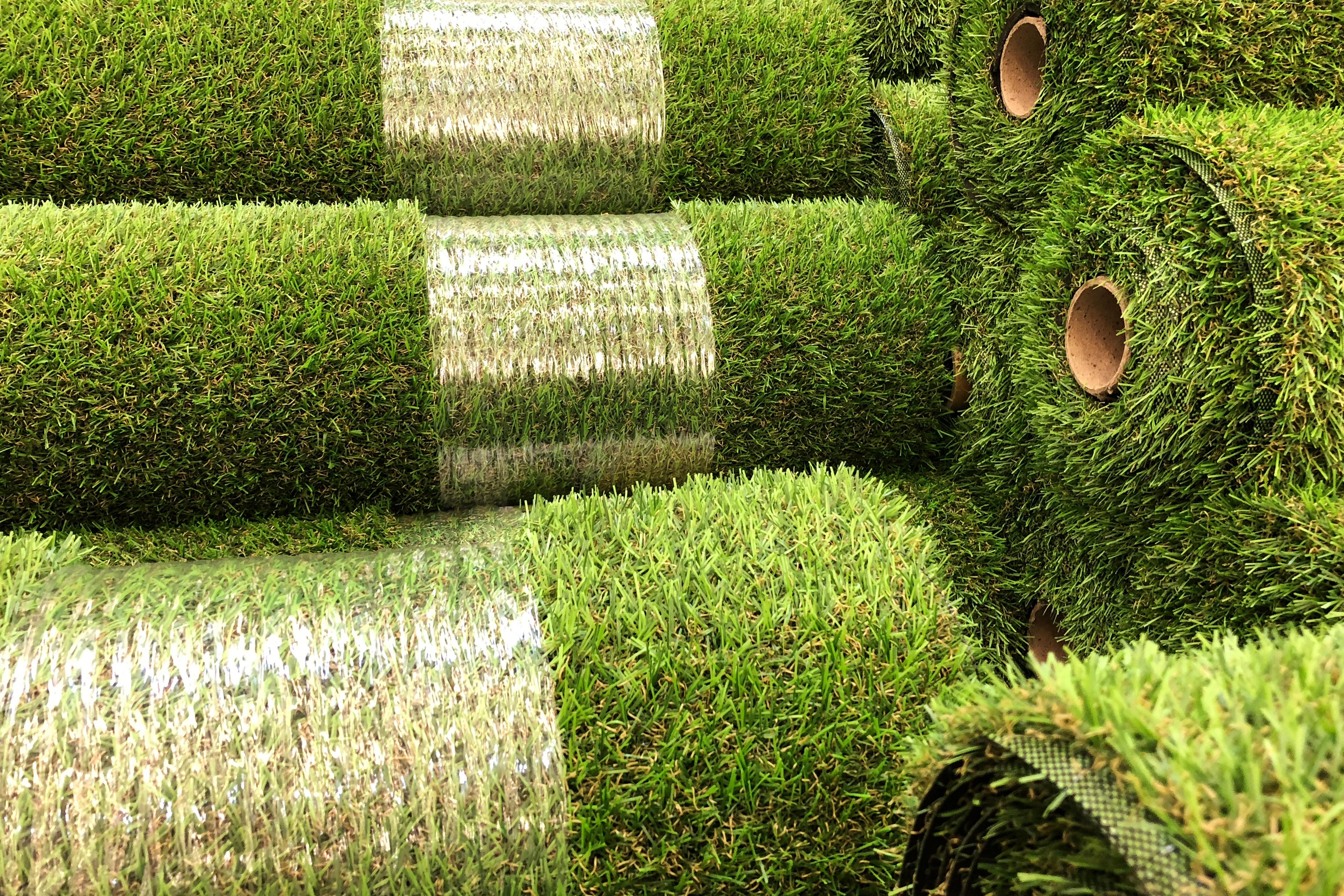 In the world of online shopping, there are endless options for buying almost anything, but there are benefits to buying from independent businesses that you just can't get when you shop with corporate chains.
Here at Artificial Lawn Company, we are the leading synthetic turf supplier in the southeast of England, providing artificial grass in Essex, Kent, London, and Surrey. Our broad catchment area makes us the local choice for more than eight million people in the UK.
If you live in the southeast, you might be wondering why you should choose us as opposed to other online suppliers. In this article, we're going to explain the benefits of shopping independently – many of which apply to everything, not just artificial grass retailers.
Local Economy
One of the biggest reasons you should consider buying from independent businesses is the impact it has on the economy in your area. By choosing to support companies within your close radius, you're greatly helping out independent businesses who, if things go well, have the power to create more jobs in the local area, reducing community unemployment. In addition to this, if the local economy does well as a consequence of people spending more money in the area, more investment can be made into services like transport and infrastructure, which benefits everyone.
When businesses in your community thrive, it attracts more businesses to the area. This encourages yet more job growth, and the increased revenue into the economy will have universal benefits to everyone in the vicinity.
It's true that chain brands can provide jobs and boost the economy in a certain area, but they often have headquarters in other cities or even countries, and this means rather than expanding in one area, they grow universally. This is like a double-edged sword; on the one hand, more employment is created for people elsewhere, but on the other hand, the benefits are not concentrated in any one area, which means investment back into individual communities is low.
You know that when you shop independently, the benefits of doing so will be directly felt through the local economy.
Environmental Impact
Most small businesses will have an online presence whereby shoppers across the country – or even the world – can buy from them. In the modern-day, having a website is essential, and there are benefits to shipping nationwide in the sense that people in remote areas can access a diverse range of shops that they otherwise wouldn't have the opportunity to buy from.
That being said, if you're looking for something and have a local supplier available to you, use them to reduce your carbon footprint. By shopping locally, fewer materials and pollution are needed to get your goods to you. Even if you buy online from an independent shop, the pollution attributed to getting your product to you is far less than if you bought something from a corporate company. You could even have the option to click and collect from artificial grass suppliers in Kent, further reducing waste associated with packaging. Every little helps!
Customer Experience
When you buy a product or a service, you naturally want the best experience possible. The level of customer service you receive can make or break your experience as a whole, and no company cares more about your experience than an independent one. Independent, local businesses rely on the community around them to get them off the ground, and every customer is highly valued. Here at Artificial Lawn Company, we are grateful for every customer that comes to us, especially those in the local area who continue to support us.
We, like many independent businesses, put a great deal of emphasis on providing all of our customers with the most comprehensive, high quality and friendly customer service possible. We put 100% into every phone call, email, and installation, ensuring we respond to clients in a timely and prompt manner.
If issues arise, we work hard to find the root cause and come up with a viable solution. We make every effort to find an amicable remedy and take the time to look at what went wrong and how we can improve moving forwards. With larger brands, there is a chance that you might struggle to get through to their customer service team, and if there is an issue, they may brush it off with a blanket solution without carefully listening to your concerns and how they might improve in the future. This leads to a negative experience.
Comprehensive Service
When you shop independently as opposed to a chain, you are almost always guaranteed a more thorough service. This could come in several forms, such as click and collect or free delivery. In terms of Artificial Lawn Company, we are able to offer local shoppers the option to use our installation service. Whilst we're nationwide synthetic grass retailers, we are only able to offer our installation service within our southeast catchment area because this is where our expert team is based.
Although our team can't travel up and down the UK to install our grass, we have put together a handy DIY installation guide for customers who are based just outside of our catchment area.
Community Investment and Improvement
Local businesses tend to be run by people who were born, raised, and continue to live in the area. This means they are more likely to care about community investment and improvement. Whether it's donating to charities in the immediate area or helping to action change for causes that local people care about, independent businesses can have a big impact.
Shop Independently with Artificial Lawn Company
When searching for artificial lawn suppliers near me, look no further than Artificial Lawn Company. If you live in the southeast of England or just outside of our catchment area and have any questions about our range of artificial grass or our installation service, please contact us.